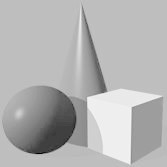 Kim Mull - President and CEO
Kim graduated from Jackson County HighSchool in 1985 and attended night school at UGA while working full time for Wayne Farms. During her nine years at Wayne farms, Kim worked in shipping, front office, and sales. Kim left Wayne Farms to take an office manager position at Charles Hill Electrical that would keep her from traveling and allow her to pursue a career in business management.
Kim has been working with Charles Hill Electrical for over 19 years and is now the owner and CEO. During her 19 plus years with the business, She trained closely under her father Charles E Hill, and has worked in every position from Office Manager to estimator to design engineer to Business Manager.
In 2008, Kim purchased the electrical business from her father and moved into the position of President and CEO.
"Becoming President when dad stepped down and moved into a more consultation position allowed me to see what I could do with the business. Dad was an excellent teacher. He taught me the imporatance of integrity, honesty, and hard work. Running the business has been a challenge, but very rewarding. I am looking forward to what the future holds for Charles Hill Electrical."
Kim Mull
Donald Roberts - Foreman
Donald Roberts came to work with Charles HIll Electrical in May of 2007 as the foreman. Previously he worked with Meehan Electric as a job supervisor. He had 10 plus years in the electrical field working as an electrician and supervisor for several other companies prior to employment with Meehan. Donald has work experience from residential to industrial also including high voltage situations. He has extensive experience with Water and Waste facilities and was lead foreman for Meehan Electric during the construction of the Commerce Watewater Plant.
Donald is an absolute asset to our team. The customers really like him and his work ethic. He is open minded and finds a way to complete every challenge I present him with. I never have to worry about customer satisfaction once my crews get on site because Donald insists that every employee demonstrate his desire for quality and efficiency. Kim Mull
Justin Roberts - Electrician/Crew Supervisor
Justin Roberts started with Charles Hill Electrical in September 2008 as a young apprentice. Since that time he has worked hard, developed his skills, and is now an Electrician running a crew. in 2014, Justin got his first real chance to manage a midsize project as he was placed over the Hyundai of Athens project. Justin stayed on top of his materials, managed his work force, and completed the project.
It has been a pleasure to watch Justin grow and advance through the company. He is living proof that you can have a prosperous career in the electrical field if you will just work hard and pay attention. Justin now trains other helpers and provides them with an opportunity to advance up through the company. Kim Mull
Jade Garrison - Administrative Assistant
Jade Taylor started with Charles Hill Electrical in March 2014. Jade graduated from Banks County High School as an Honor Graduate in 2011. She is currently finishing up her Bachelor Degree in Accounting at Piedmont. Jade is currently in charge of billing, processing, receivables, financial reports, and costing.
She is such an asset. As her skills advance, it is so wonderful to be able delegate additional high priority tasks to her and free up more of my time for project management and customer relations. Jade has a super bright future and I hope she will stay on here after graduation.
Kim Mull